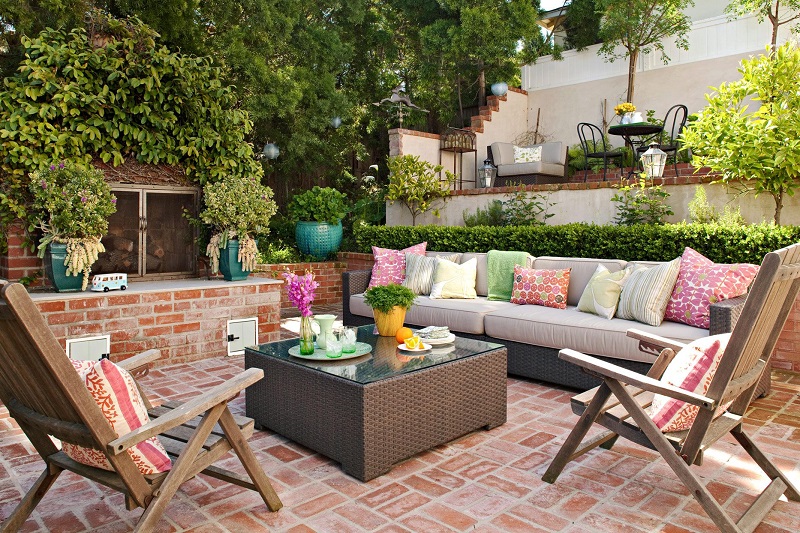 Choosing All-Weather Garden Furniture To Transform Your Outdoor Space
Your outdoor space could either be a joyous area in your home where you enjoy spending time or a neglected area that is left to be nothing. There are a few different ways in which you can work on your outdoor garden or yard to make it something good, a place where you can spend time alone relaxing or where you enjoy inviting friends and family round your home for a BBQ, drinks, or just to hang out. Maybe the best way to transform your outdoor space into an enjoyable paradise, especially during the summer months, is to choose all weather garden furniture to become the focal point of your garden or yard aesthetic.
The size and shape of your garden or yard will dictate in some way what you can do to transform your outdoor space. Utilising the right type of furniture, outdoor garden storage, plants and flowers, any space can become the perfect, relaxing area you are seeking, but it takes a bit of thought and creativity at times. This is where the assistance and guidance of a specialist in outdoor garden furniture, to suit all weathers, will help you to understand what you have and what your garden can become with the right choice of furniture.
The benefits of outdoor garden furniture
Adding garden furniture to your home adds real value, it changes the space entirely and your experience of it. There are some incredible benefits that help you to transform the space and keep you spending more time outdoors during the warmer summer months.
Comfortable furniture – all weather garden furniture is designed to be comfortable no matter the weather. Think about a recliner that you've got in the back garden. If you've been out at work all day, or away from home for a while, this is an enticing piece of furniture for you to look forward to when you want to relax at home.
Lessen the impact of weather – worn and torn garden furniture can look unseemly if you leave it out in the garden for too long. Ripped fabrics and rusted chairs and tables just don't look very nice in all honesty. Purpose-built all weather garden furniture is designed to last the course, looking great for years to come.
Extend your indoors to outside – the wide choice of garden furniture available means that if you so wish you can extend your design and décor choices inside your home to your garden or yard. Alternatively, if you want a completely different feel and separate space, you can do so easily.
Durability – this is very important, as your garden furniture is likely to be sat in direct sunlight, lashed with heavy rain at times, be left in the cold overnight. All of these weather types can cause problems to the furniture, so durability is key.
With summer right around the corner, now is the perfect time to explore all of your options when it comes to transforming your outdoor space into something marvellous. With the purchase of all weather garden furniture from suppliers with an eye for style and detail, you'll soon be spending a lot more time outside when the weather is warm, relaxing in the garden with a book in one hand and a glass of wine in the other, or firing up the BBQ on the yard as your family and friends arrive to make the most of the warm weather. There are so many different styles to choose from when it comes to garden furniture, that you can certainly find the right type of furniture to suit what you are looking for from your garden design and to transform your garden or yard into an unforgettable space to relax and enjoy, rather than just let it sit there drab and boring with nothing happening.