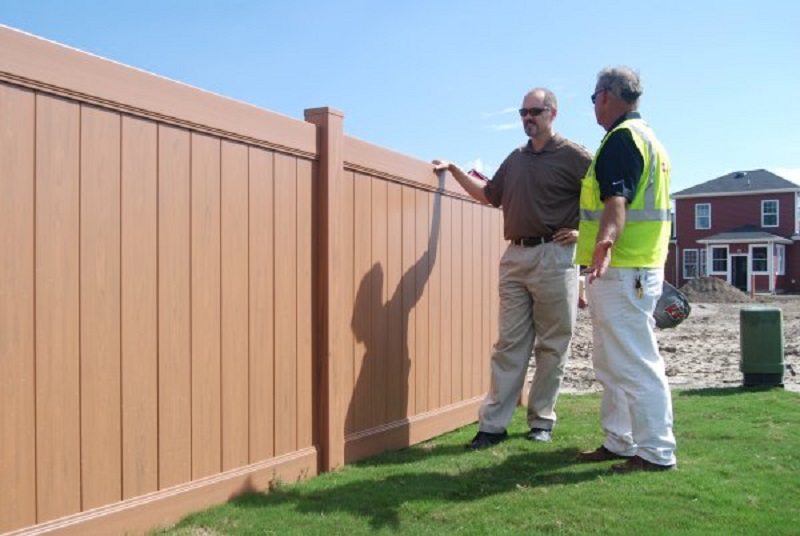 7 Tips For Hiring A Fencing Contractor In Auckland
Fencing is a very important feature in any home. It can define your property's boundary and improve your house's overall appearance. It has been a tradition to hire fencing contractors in Auckland to make your fencing ideas a reality. But hiring can be a challenging task. So keep reading this article to learn how to identify the qualities and how to find the best one for your project.
Check the Contractor's Licenses
The first step is to ensure that the contractor you choose has all their licenses and permits. This includes proper documentation from local authorities such as The Building Code Compliance Unit (BCCU). If they don't have these documents, it could mean that they have been operating illegally and without insurance coverage, leaving you vulnerable if something goes wrong during construction.
Look for Professional Insurance
Ask each contractor if they have professional liability insurance before they start work on your fence project. If they don't have proper insurance coverage, run away fast! Fencing is a dangerous job where accidents happen all too often. If someone gets hurt on your property while working on your new fence, this could result in huge medical bills and legal fees — not to mention stress and heartache for everyone involved!
Get A Written Contract
A written contract is an important part of hiring any contractor. Get one that includes all the details about the job, so both parties know exactly what they're getting into. Also, if there are issues or changes along the way, it will help if there's documentation about them.
Don't Hesitate To Ask for References.
Asking for references is common sense when hiring a contractor. If they have been in business for a while, they should have no problem providing references from past clients or other people they have worked with professionally. You can also ask to see pictures of their previous work or speak with previous clients directly if you have any doubts about what kind of service you can expect from them.
Look for a Guarantee or Warranty
Contractors that offer a guarantee or warranty on their work can stand behind their work better. You can expect they will provide you with quality fencing and be confident in the materials and techniques used. If the contractor does not offer a guarantee, it doesn't mean he or she isn't good at what they do, but if you want to be sure that your fence will last for many years to come, then look for someone who can guarantee it.
Consider the Materials Used in their Work
The quality of materials used in a fence is important because they will determine how long your fence lasts and how much maintenance it needs. You should ask about the wood that was used in your new fence and what kind of treatment it received before installation. If possible, look at samples of the different types of wood used on previous projects to see firsthand what kind of quality they offer.
Don't be Afraid to Talk about Safety.
Make sure that your new fence is going to be safe for your family and pets. If your contractor offers any kind of warranty on their workmanship, then take advantage of it. A good fence should last for years, but if it breaks down or falls apart prematurely, you will want some recourse with the company you hired.
If you're serious about installing a fence in your home, it's probably best to hire an experienced fencing contractor in Auckland for the job. And by doing so, you should be able to avoid many of the headaches that might come from doing it yourself. From permits to planning and design, there are plenty of things to consider—but if you follow our tips above, you should have no problem finding a reliable contractor and moving forward with your fence installation project.