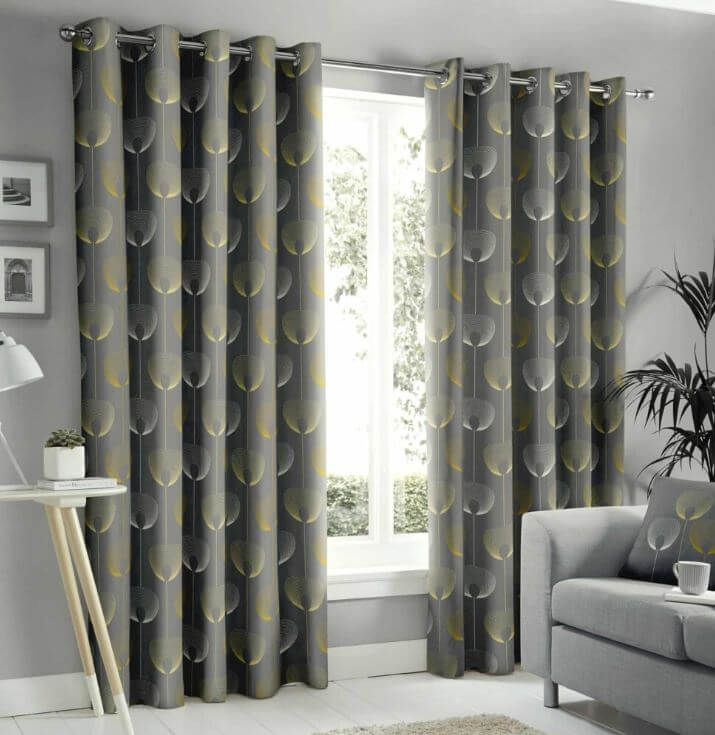 Why choose eyelet curtains for your home?
Eyelet curtains are a popular choice for many homeowners, and for good reason. First and foremost, eyelet curtains are easy to use and maintain. The metal rings at the top of the curtain panel slide easily along the curtain rod, allowing you to open and close them effortlessly. This is especially useful if you have large windows or doors that require heavy curtains. Additionally, eyelet curtains are machine washable, making them a practical choice for busy households.
Eyelet curtains also provide a stylish and contemporary look to any room. Because the metal rings are visible on the curtain panel, eyelet curtains have a more modern and minimalist aesthetic compared to other types of curtains. They can be made in a variety of fabrics and colors, allowing you to choose the perfect style to match your existing décor.
Eyelet curtains are an essential part of interior design, providing not only a practical function but also adding a stylish and decorative element to a room. Eyelet curtains are designed with metal rings punched into the fabric, creating a neat and sophisticated look while also allowing for easy opening and closing.
How to use eyelet curtains creatively
Eyelet curtains are versatile and can be used in many different ways to enhance your interior design. Here are some creative ideas for incorporating eyelet curtains into your home:
Room divider: Use eyelet curtains to divide a large room into separate spaces. This is especially useful in studio apartments or open-plan living areas. Choose a sheer fabric to create a subtle barrier without blocking light or use a heavier fabric to create a more dramatic separation.
Headboard: Create a unique and stylish headboard by hanging a set of eyelet curtains behind your bed. This is an easy way to add texture and dimension to your bedroom without investing in a traditional headboard.
Closet door: Replace traditional closet doors with eyelet curtains for a more modern and functional solution. Not only do curtains take up less space than doors, but they also provide easy access to your clothing and accessories.
How do I measure eyelet curtains?
To measure eyelet curtains, first, measure the width of your curtain rod. Then, measure the length from the top of the curtain rod to the desired length of the curtains. Add a few extra inches to the length to allow for the eyelet rings at the top of the curtain panel.
Eyelet curtains can be made from a variety of fabrics, including cotton, linen, silk, and polyester. The best fabric for your eyelet curtains will depend on your specific needs and preferences. For example, if you want a sheer curtain to let in lots of light, choose a lightweight fabric like cotton or linen. If you want a heavier curtain for more privacy and insulation, choose a thicker fabric like velvet or polyester.
you can use eyelet curtains on a bay window. Measure the width of your bay window and choose a curtain rod that will fit the entire width. Then, hang your eyelet curtains as you would on a regular window. If you have multiple panels, you can use tiebacks to keep them open and create a dramatic effect.