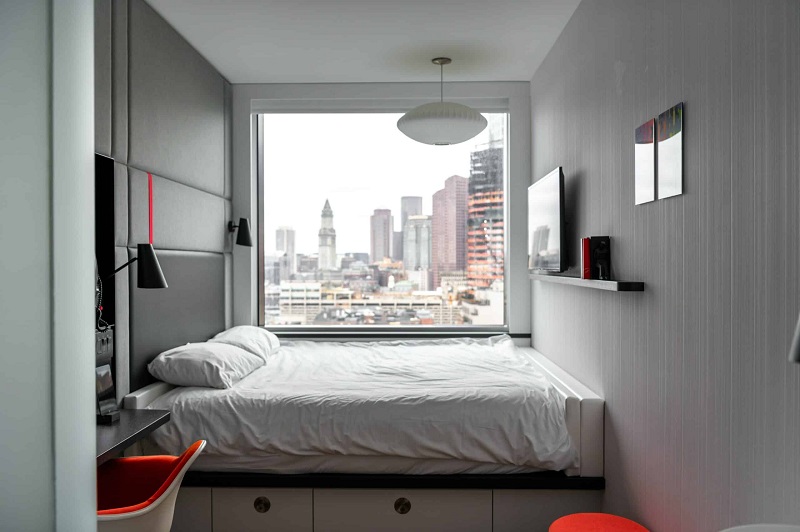 How To Create A Perfect Guest Space (And Rise The Airbnb Ranks)
With Airbnb becoming a term used to mean many types of holiday stay, the concept of renting out one's own living space to accommodate guests is becoming familiar all over the world. It is now common for second homes, spare rooms, and even gardens to be utilised for holiday letting purposes, with residents looking for creative ways to earn extra income with their surplus living space.
This popularity of Airbnb-ing is, however, leading to increased competition. Those starting out can have a difficult time building their profiles, with guests generally preferring to choose established stays. New hosts and those with smaller profiles can, however, still climb the ranks. To show you how, we're demonstrating what it takes to create the perfect guest space.
Local Guide
When travelling to a new location, which is the case for many individuals and groups using Airbnb, having access to a local guide is remarkably useful. A host can take on this role, offering information about local events and facilities while also catering their holiday letting opportunity to guests. This means not only offering pamphlets with local information but also having membership cards and discounts readily available for those who want to enjoy activities and venues nearby.
This small gesture can make a big difference to guests, helping them to feel more connected to the local area instead of isolated.
Consider Thir Privacy
One of the most difficult challenges of hosting guests is balancing the act of welcoming them into your space while also offering them a degree of privacy, especially when sharing a living space. Some hosts will circumvent this by designing a room to be independent from the rest of a home, either with outbuildings such as log cabins, or simply by creating a sense of independence within a single room.
The latter often necessitates a room to have its own en suite facilities, as well as a small collection of cooking facilities. This allows guests the option to contain their activity to a single space instead of needing to compromise the host's.
Security Concerns
Regardless of the degree of comfort, guests will often travel with a security concern. This could be something as simple as wanting to ensure their passport is kept safe but can also concern their personal safety. To support any guest staying within a home and to improve Airbnb reviews, it can be useful to offer guests their own usage of locks as well as a personal safe to ensure that their belongings are not compromised.
Exquisite Features
One of the best ways to stand out among other Airbnb profiles is to have a unique selling point or luxury feature. This could be as extravagant as a pool or snooker table but can be as simple as an espresso machine or home cinema.
These features can be listed on a profile and will boost your views as more travellers want to enjoy a degree of luxury with their stay.