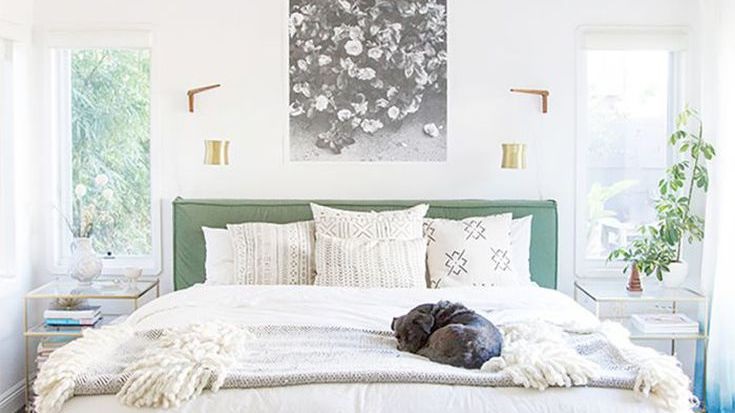 Why Headboards Are Beneficial To Be Added On The Bed?
Many of you are not sure about having a headboard. It actually protects your wall against abrasion but most importantly it provides support to your bed. They can provide several health and aesthetic benefits to make your room a peaceful and wonderful place to be. Headboards, while they seem to be useless, actually add a new layer of style to your room.
Here's you'll get to know why headboards are beneficial to be added on the bed;
Top Benefits Of Headboards
Easy To Maintain And Clean
Fear not about the cleaning of the headboard as it's quite easier. Do not worry about the dust and moisture your headboard is collecting – occasional or regular cleaning will keep it fresh. For an upholstered headboard, a regular cleaning with a hoover should do the trick in terms of removing dust particles. Make sure to follow the cleaning instructions as provided by the headboard's manufacturer.
Prevents Your Wall Against Abrasion
Having a headboard is a great option to protect your wall from abrasion. It's natural a lot of people drool onto their pillows at night. In summers, you sweat, and when the wet pillow presses against the wall, streaks or marks are caused to your wall. To prevent your wall from wear and tear, a headboard is a must.
Hide Marks Or Stains On The Wall
Another benefit to adding a headboard on the bed is to cover your wall if it is dirty with scuffs and stains. It will add a new look to your bed while hiding the wall marks. In rented accommodations, where you are not permissible to repaint the walls, it would be useful for adding a headboard to the beds.
Keeps Your Room Warmer
Cold walls in winters can make your room chiller. Adding a headboard would be the best choice for guarding against a cold wall, making a warm and comfortable sleeping environment for you.
Provides You Back Support
At night, many people love to read books and watch videos on their tablets or TVs. This time can be made much more comfortable with a headboard because it provides a padding layer and prevents you from slouching back against the hard wall, maintaining your posture while sitting up.
Provides Enough Storage Space
If you don't have enough space in your room to keep your accessories, go for overhead storage with shelves. It would be helpful for you to keep your decorative items, books, or other important accessories that you need the most every day.
Keeps Your Pillow At The Right Position
Most of the time your pillow drops to the floor while sleeping. It usually happens without a headboard. To keep your pillow under your head, add a headboard.
 Now that you are very familiar with how a headboard is beneficial for you and your bed, hopefully, we've convinced you to consider purchasing a new headboard! To get a better quality headboard, buy it from a trustworthy place otherwise it will not benefit you for years!