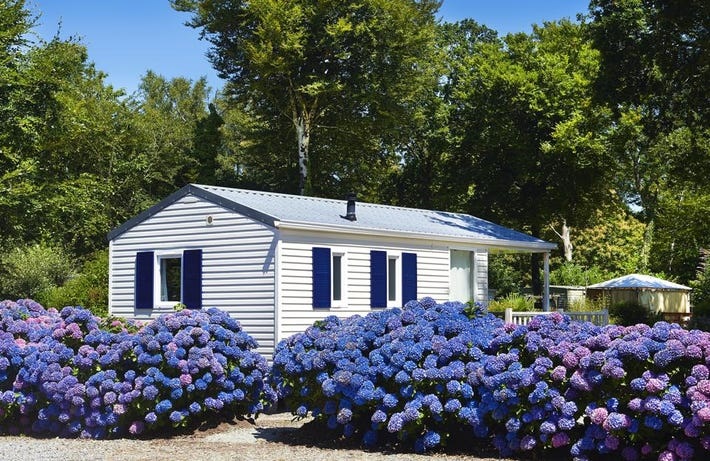 This Mindset Will Get You The Best Mobile Home Deal
A mobile home is a very convenient option for people who do not want to go through the rigors of supervising the building of a house. Mobile homes, also manufactured homes, are constructed in proper factory settings. They are manufactured according to specific Government guidelines. Post-manufacture, they are transported to the desired location. The time taken from commissioning to the actual delivery is short. Manufactured homes are not to be confused with travel trailers. These are bonafide factory-built dwelling units.
Types Of Mobile Homes For Sale
A mobile home is a prefabricated, factory-built structure. Mobile homes are used as regular living quarters, temporary accommodations, vacation homes, etc. The compact, high-quality, and modern dwellings are available in single, double-wide, and triple-wide options.
The single-wide mobile home is usually about 90 feet in length and is about 18 to 20 feet in width. These mobile homes are the cheapest and can be towed to specific sites as single units.
A double-wide mobile home has about 90 feet and 20 feet or more. Double-wide mobile homes are more expensive. They are usually transferred from one site to another as two separate units.
A triple-wide mobile home is more than 40 feet wide and about 90 feet long. It is the largest mobile home that is on sale.
An existing mobile home owner may also sell their mobile home. A mobile home may also be available along with the land on which the property is located.
It would be best if you made a very informed decision when you search mobile homes for sale. If you can time your search correctly and at the right place, you can get great mobile homes at a fraction of the cost.
Your Negotiation Skills Are Essential.
It would be best if you negotiated with multiple mobile home manufacturing factories and mobile homeowners to create numerous options for yourself. The second factor you should have in mind is to attempt to eliminate an intermediary in the deal who will increase the cost. Your best option is a person, business, or website enabling you to get a direct contract from a factory.
You should also strike a deal based on the longevity of the mobile home. According to research, a good-quality mobile home should have an average life expectancy of 50 years. Searching for a mobile home with a long life expectancy serves two purposes. If you live in a mobile home, it will be your dwelling house for 50 years. In case you want to put up your mobile home for sale at a later stage, a mobile home with a reasonable life expectancy will fetch a great price.
Knowledge Is Power
You can be a land owner or a first-time buyer, and you must gather enough information before you decide to buy a mobile home. Give yourself enough time to look for the various mobile homes for sale to pick the most suitable option. You also have to know enough about the maintenance of mobile homes to understand the maintenance and repair costs of the mobile home on sale. It is a good idea to be an energy-efficient mobile home. If you search for mobile homes for sale, you will get the best mobiles.