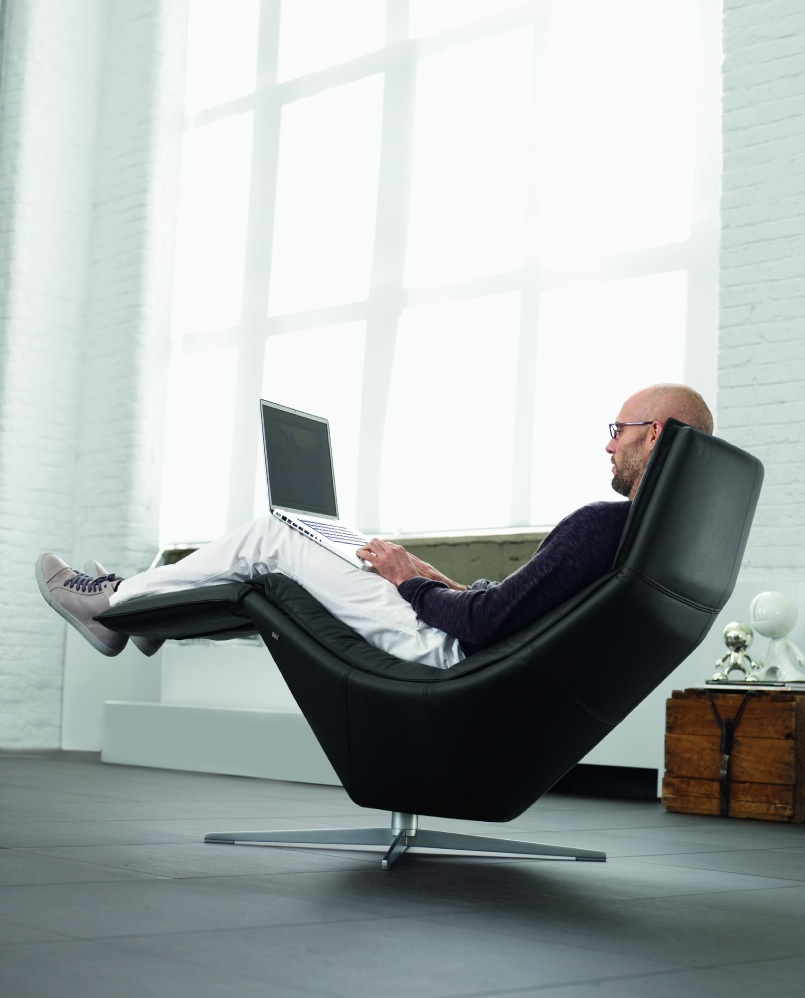 Things to consider before buying a recliner chair:
Do you know what a reclining chair is? If not, I'm giving a quick introduction or definition of a recliner chair for my readers here.
In short, an armchair or sofa reclines when the users or occupants lower the back and raise the front of the chair. It has a tilting backrest and, in some cases, a footrest that can be extended through a lever on the chair's side or that expands automatically when the back is reclined.
Contemporary recliners usually include an adjustable headrest, lumbar support, and an autonomous footstool that adjusts to the user's weight and leg position. Additional features include heat, massage, and vibration. Some variations are wheelchair accessible.
The recliner chair is specifically intended to provide the ultimate in personal seated comfort while also promoting complete body wellbeing. Because its business and residential frames are constructed to last and include versions that are not only attractive but also comfy, inexpensive, and, most importantly, practical Recliner chairs are here to give you the ultimate in relaxation.
Before heading to the market in search of or purchasing a new recliner, read this article since purchasing a recliner, especially the correct one for you, necessitates research and knowledge. Rather than simply selecting the most attractive piece of furniture in the market, the key to selecting the right recliner is integrating all of the qualities, including appearance, comfort, and practicality. Read this article to learn about different types of recliners and which one is perfect for your luxurious lifestyle.
Always look for a high-quality recliner chair. It is essential to get a high-quality reclining chair since it may enhance both your physical and mental wellness. It Provides Lumbar Support since recliner chairs have the ability to decrease back discomfort and enhance the health of your spine by spreading pressure from your joints and muscles, so relieving stress and pain. Many varieties of recliners are also useful for those who have mobility concerns.
Before purchasing a recliner chair, ask yourself what sort of reclining chair you want. Before searching for the right recliner chair, do your research or read about all the different types of recliners to limit your possibilities. Power recliner chairs lay flat recliner chairs, rocker recliner chairs, glider recliner chairs, wall hugger recliner chairs, lift recliner chairs, power headrest recliner chairs, and swivels are the most common types of reclining chairs.
When purchasing a recliner, the most crucial element to consider is how it will fit into your lifestyle. Recliners vary in characteristics, so some are more suited to you than others.
A power Lift Recliner is an excellent alternative for seniors and people with physical disabilities as a power lift recliner is a reclining chair with a motor. These recliners raise higher, making it easier for individuals to get out of their chairs. Lift recliners come in a variety of styles and sizes. Some lift recliners provide contour via the arm pads and seat cushions, which can assist support any aches and pains.
Swivel gliders are great for families with small children because of their robust steel frames, allowing you to gently glide back and forth while reclining comfortably. This may be incredibly calming for anybody who uses a chair, but it is especially beneficial for parents who have newborns or small children.