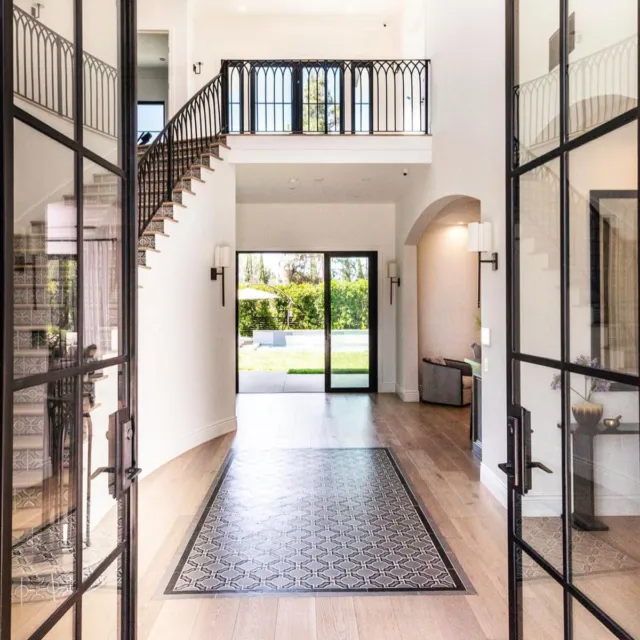 Minimalistic Interior Design Solutions To Revamp Your House in Salt Lake City
Are you planning to revamp your home's interior in Salt Lake City?
The city of Salt Lake is home to diverse cultures and landscapes.
For this reason, it attracts people with distinct tastes in  interior designs. The newest trend in house design looks is opting for interior doors that are functional but not overly decorated, for example, glass front sliding doors, room dividers, and bi-fold accordion doors.
This guide will help you streamline your design process and find the most effective minimalist interior door and window design solutions for your home in Salt Lake City.
Choose Minimalistic Door Styles
Interior door styles come in many different shapes and sizes, which can make it difficult to choose the right one for your home.
When choosing a door style, consider whether you want it to be functional or decorative – or both!
If you want it to be functional, consider choosing a French iron door or Dutch door with minimal hardware, such as knobs or locks.
If you want it to be decorative, consider choosing a glass-paneled black steel door for your Utah home, with lots of detail work such as crown molding, transoms, and sidelights so that it stands out from other doors within the room.
If you're still confused between different types of interior door styles, here's what you need to know about them:
1.    French iron doors
French doors are very popular among homeowners in Utah because they give an elegant impression to visitors entering their homes.
Besides being beautiful, French patio doors also provide privacy for homeowners.
French doors for interiors are suitable for small houses with limited space because it creates a feeling of spaciousness due to their ability to let the light enter through their glass panels.
Remember, when choosing an interior door, it's important to select one with the right color. Many homeowners choose gray doors because they are neutral colors that work well with most styles.
However, if you want to create a more dramatic look, consider using bright colors like red or blue. These colors will make your home appear larger and brighter while adding character to any room in the home.
2.    Pocket doors
If you want to save space without compromising on style, then pocket doors are the perfect solution for you.
These doors are extremely popular for their ability to convert a room into two separate areas. They can be used as an entrance door or a divider between two rooms. Pocket doors also come in a variety of sizes and shapes, making them suitable for any kind of interior design project.
3.    Sliding doors
Sliding doors are modern, sleek, and elegant. They are a great way to maximize your space, especially if you have a small house or apartment. These doors are ideal for smaller rooms because they open up the space and make it feel larger.
Glass front sliding doors come in many different styles and colors, which means that you can choose the style that best suits your home's aesthetics.
4.    Pivot doors
The entryway is one of the first things people see when they walk into your home. This area must be decorated with an eye-catching design that will make visitors want to stay and explore more of your home's interior design ideas.
One way to do this is by installing glass-paneled pivot entryway doors at the front of your home. This type of door will add elegance and sophistication to any room in which it is used, adding value to your home.
Choose Wide Window Panels
Minimalist home décor ideas are perfect for people who are on a budget but still want to make their house look beautiful.
The best way to achieve that look is to choose wide steel window panels that allow the sunlight to shine through your room instead of ordinary curtains or blinds. This will allow you to create an elegant look in your house without spending a huge amount of money on them.
You can also choose different colors depending on the color scheme of your walls and furniture so that it blends well with your overall theme.
It's better to use a minimalist window panel with simple lines and smooth textures for example opting for an elegant matte finish. That'll make your home look more elegant and luxurious.
Get Interior Doors and Windows For Your Home in Utah From Pinky's Iron Doors
Are you looking for a new way to turn your home into a minimalist haven? Take a look at the extensive variety of iron and steel front doors at Pinky's Iron Doors.
Whether your requirements are simple or extravagant, you can be confident that each product they create is manufactured with passion in state-of-the-art production facilities.
They provide a variety of customizable interior and exterior door designs, such as decorative iron doors, black steel doors, thermally broken cold weather doors, French patio doors, barn doors, doors with sidelights and transoms, sliding pantry doors, steel windows, and more.
Visit their website to view their large selection of exquisite entry doors.
Or contact them today and get a quote for interior doors for your Utah home.
About The Author
Jessica Mathew, throughout her career, has maintained a blog and published numerous articles on the subject of home renovation. She currently works as an associate for Pinky's Iron Doors. When it comes to house renovations, her expertise in the door and window sector, gained over a decade, is unsurpassed. Her writing has appeared in a wide variety of well-known online publications, including blogs, websites, and e-magazines.