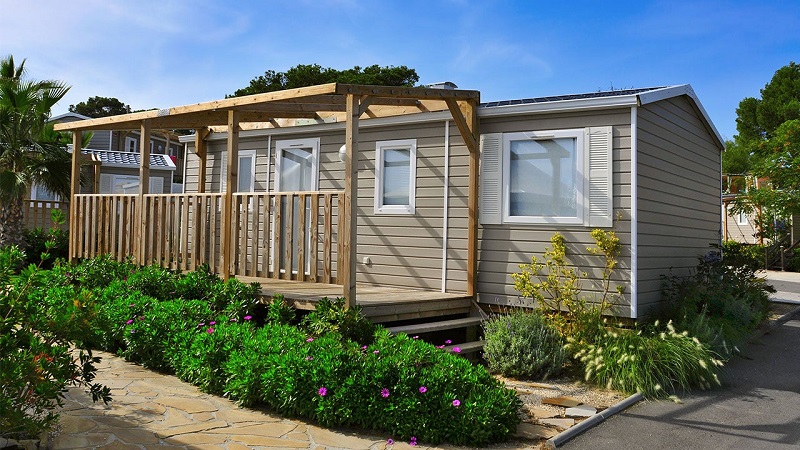 Financing Options For Manufactured Homes
Manufactured homes, often known as mobile homes, are cheap housing options that may be modified to meet the demands of individual purchasers. Fireplaces, walk-in closets, and modern conveniences like dishwashers and microwave ovens may all be found in these homes at a fraction of the price of a conventional dwelling. This article will dwell on the financing options for how to buy a manufactured home.
Finance Options For Manufactured Homes
·  Conventional Mortgage
A conventional mortgage can finance the acquisition if the home is recognized as real estate. A permanent foundation, at least 400 sq ft, and kitchen, bedroom, and bathroom facilities are required for occupancy in a private residence.
· Loan Guaranteed By The Government
A manufactured home loan may also be obtained from the Department of Veterans Affairs of the United States (VA). If your mobile home meets the criteria for real property, you can use your VA loan for numerous reasons, including:
· Financing The Acquisition Or Renegotiation Of A Mobile Home
The United States Department of Agriculture (USDA) also provides financing for manufactured homes. For the house to be recognized as real estate, it must be at least a few hundred sq ft and be securely affixed to the ground.
If your manufactured home can be moved from one location to another, or if you have to register it with your state's motor vehicle authority, it is not considered real estate but rather personal property. You will not be eligible for the loans above. The Federal Housing Administration (FHA) can help you get a loan for a mobile or prefabricated home (FHA).
· Security Interest Loan On Personal Property
A manufactured home can be used as collateral for a chattel loan, making the loan compared to a car loan in that the lender can take possession of the home if payments are missed or default occurs. You need to have at least a 5% payment down to qualify.
· Money From The Dealer Or The Owner
In the end, you might negotiate a finance plan with the seller. The dealership selling you your manufactured house will also be able to provide you with a loan. Negotiating financing terms directly with a private seller when purchasing a home is possible. If you buy something, make sure the person selling it owns it.